C-Suite Advisors is a collective of highly successful c-suite professionals, who quickly grasp your needs because we've been in your shoes. All C-Suite Advisors have lengthy CEO and Board experience or have served in the c-suite as best-in-class specialists, guiding their companies through the kinds of issues you may be facing.  We serve as a sounding board, an empathetic, candid advisor and guide. We help you find the right answers and solutions to your toughest challenges by calling on our reserves of experience, insight, and resources.
"I most admire C-Suite Advisors for its collective business knowledge, operating expertise, and integrity. All of my experiences with Jim as a trusted advisor have been engaging and successful."
RH, CEO, MEDICAL TECHNOLOGY DISTRIBUTOR
We listen. We ask penetrating questions to get to root issues. We draw out your views, solutions, and ideas. We ask more questions and only then offer our perspectives, alternatives, and guidance. The final step is up to you. You choose the action items you'll pursue along with milestones and deadlines. We support you along the way with resources and guidance to assure success. 
It may sound easy but it's actually hard, enormously consequential work. Our unique process ensures our shared efforts are on the right issues, produce actionable solutions, and optimal results.
"Every hour spent with C-Suite Advisors, inspired hours of deeper, directed thought. YOU are my role model. You've shown the way. Now it's up to me to follow the path."
BV, CEO, TECHNOLOGY DISRUPTER
We have worked for, and with, companies of all shapes and sizes: start-ups, huge public companies, early-stage, and mid-to-large private firms. Our sweet spot is working with CEOs, and their direct reports, in start-up, early-stage, and growth-oriented middle-market companies with revenues up to $200M. That's where our work drives the fastest, often transformative, results. 
"Thank you for having so much faith in us and our business. Your guidance and leadership have been and are inspirational, and I appreciate all you are doing for us."
LK, CHRO, NATIONAL HR CONSULTANCY
Our clients appreciate our personal touch, our empathy, candor, and our commitment to an understanding before suggesting.  
All C-Suite Advisors have lived, worked, and succeeded in the c-suite. They have decades of cross-industry experience, are best-in-class experts in their noted specialties, and are committed to helping CEOs and their direct reports focus on, resolve and cure the thorny issues they face.
Clients have also told us they appreciate that our Advisors don't disappear during an engagement or delegate work to others. At "C-SA" clients work exclusively with a Senior Advisor or an approved service provider recommended at your request, to do specialized work on your company's behalf.  
Engaging C-Suite Advisors
We select our clients with the same intensity they select us. It's important we understand your needs and self-assess our capabilities in light of those needs. We only accept clients with whom we're convinced we will deliver a superior outcome.  To assist our mutual exploration of working together, we provide a free, 30-minute consultation to explore client goals, business situation, relationship potential, and deliverable expectations.
Regarding pricing, a number of options allow tailoring to your specific needs. Most clients retain our services in six to twelve months terms, with pricing guaranteed a year following the first term. Others prefer a set project fee structure, while a third group seeks an hourly fee approach. We may also consider an equity alternative to lower cash obligations if cash flow is an important consideration.
C-Suite Advisors is a collective of senior executives with decades of experience across all critical disciplines. Our breadth and depth of knowledge can effectively guide start-up, early stage and growth-driven CEOs through the most challenging issues and biggest opportunities. Throughout our long, successful careers we have served a broad assortment of industries and an equally wide variety of boards.
C-Suite Advisors is where CEOs may tap into unbiased, deeply experienced counsel to accelerate their company's performance and results.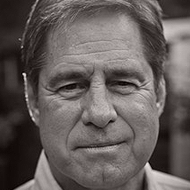 Simply stated, Jim founded C-Suite Advisors because he's passionate about business, and finds great joy helping CEOs, senior executives and their companies achieve full potential. He helps leaders focus on what's most important, make better, faster decisions, and accelerate their growth. He has decades of personal experience in the c-suite to draw upon, which allows him to deliver superior advisory and guidance to driven, high-powered CEOs.
Over the course of his successful career, Jim has been the CEO of 10 private and public companies, and three non-profits. Additionally, he has been President of a management consultancy specializing in turnarounds and crisis management. He has served as Chairman or Director on 12 boards and had committee leadership in Executive, Governance, Finance, Long Range Planning, Compensation, and Merger and Acquisition committees. He has also driven and participated in 15 M&A transactions (6 Buy/9 Sell).
Jim's leadership style is positive, strategic, Socratic, and results-oriented. He takes pride in helping leaders find success, regardless of the challenges they face. He's most enthused by client growth ambitions but has deep experience in turnarounds having saved companies on the brink of bankruptcy, and in one case, turned a negative valuation into a company sale at $200 million.
When it comes to give-back and other interests, Jim is an active mentor to high tech and life science start-ups through the Arizona Commerce Authority, has worked with orphans in Africa helping create sustainable support systems, led a global medical non-profit, fundraised professionally for a White House peace initiative, and continues to work in animal rescue. He is additionally a winning competitive sailor and served as Commodore of St. Francis Yacht Club.
Read More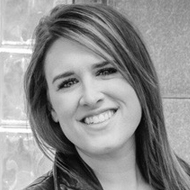 Senior Advisor, Strategy, Employee Engagement & Communications
As a strategy consultant and change catalyst, Nicole has a history of success building top-flight teams and supporting companies in their ambitions to grow their people, their business, ignite profitability and create a positive impact on the planet. With over 15 years of experience in business strategy, communications and marketing, Nicole excels in devising strategies to bridge the employee and customer experience to successfully accelerate business transformation.

Nicole's consulting has included global strategy and communications projects in a broad swath of industries and sized companies, including: Siemens, American Express, American Family Insurance, Amway, Gartner, Genentech, PURE Storage, Roche, Vertical Harvest, among others.  She is the Founder and CEO of EXP Consulting Group and UmiMiu.

Read MoreRead Less
Senior Advisor, Capital Structuring, Governance, Crisis Management & Turnarounds
As founder of Burke Capital, Jim is a proven executive leader, having served as CEO and board member for numerous public and private companies.  His innovative "Out-of-Court" turnaround practice has now become an industry standard.  As a strategic problem-solver, Jim brings clarity and wisdom to many difficult situations.
Notable successes include CEO and board member for LTD Ceramics and Strasbaugh, in the semiconductor equipment industry; board member for ComAv Aviation, Burke and Herbert Bank and NetsWork; CRO of both SBMC, a precision metal fabricator; and Faraday Bicycles an electronic bicycle manufacturer.  Burke has advised and restructured dozens more distressed companies over his distinguished career.
Additionally, with a background as a senior credit officer for Wells Fargo and Union Banks, he has raised hundreds of millions of dollars for startups, growth companies, restructures, and acquisitions.  He holds a BA in Economics from the University of Virginia.  He is a frequent speaker for the Turnaround Management Association, Bay Area Bankruptcy Forum, and he serves on the managing board of the San Jose Attorney, Bankers & CPA Association.
Read More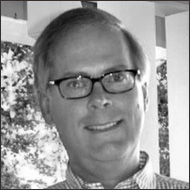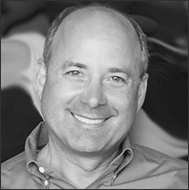 Senior Advisor, Strategic Marketing & Branding
Keith has spent the last several decades in senior marketing positions for some of the world's most respected companies and brands such as The Walt Disney Company, Scholastic, Inc, The Discovery Channel, and Gymboree. His breadth and depth of experience in both B2C and B2B companies span large publicly-traded firms, large privately-held firms, small to medium-sized companies, and start-ups. He is the consummate marketer, passionate about devising and implementing effective marketing plans, strategies, and tactics to grow businesses; top-line revenue, and net income. Keith's sweet spot is in the differentiation and positioning (or repositioning) of a company leading to a sustained competitive advantage in the marketplace.
His ability to execute powerful initiatives against stated objectives, with a team-oriented, can-do approach allows all who interact with him to have a positive experience. In addition to the for-profit sector, he has a genuine affinity for helping nonprofits benefit from his knowledge. He is particularly interested in child hunger and literacy issues.
Read More
Senior Advisor, Growth Positioning & Branding
Tim is a marketing strategist with more than 30 years leading marketing for numerous B2B technology companies – Fortune 100 through startup – and has a particular passion and skillset for helping companies differentiate and grow. Tim specializes in positioning strategy and messaging – essential to translating solutions in a way that resonates with customers, investors, and markets.
Having competed with juggernauts such as IBM, Oracle, and SAP, Tim understands the challenge and necessity of breaking through the noise, differentiating, and defining a unique value proposition. His skillset had one of his high-growth companies be acquired by SAP AG for 10X revenue in 2006.
A "results-based marketing practitioner," Tim is committed to connecting strategy and execution, and then building and leading high-performing teams focused on delivering uncommon results. His skills span the entire marketing portfolio including marketing & positioning strategy, branding, customer persona & competitive analysis, public relations, demand generation, channel marketing, and marketing communications.
He is committed to supporting and partnering with purposeful collectives such as C-Suite Advisors in reaching and helping more companies. Tim is part of Chief Outsiders, the nation's largest fractional CMO firm, providing fractional or part-time chief marketing officers for growth and mid-sized companies.
Read More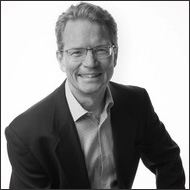 Senior Advisor, Human Capital Optimization & Leadership Effectiveness
Jackie Lord is the Founding Principal & CEO of Elevate Consulting Group, a firm dedicated to infusing the human element back into business. Leveraging laser-accurate data, she uses a process she calls "Aligning People with Profit" to get the right people in the right seats for radical scalability and growth. She specializes in bolstering employee engagement, reducing turnover, uncovering hidden talent, and increasing bottom-line revenue. But most importantly, she makes business more productive and profitable at scale.
Jackie is a well-respected and sought-after trusted advisor to CEOs and leadership teams of high-growth organizations around the globe. She has over 20 years of experience working with Fortune 100 companies including Amazon, Boeing, and JP Morgan Chase to over 60 mid-size companies and start-ups.
Jackie has held board positions and has been a business mentor to over a dozen non-profit organizations including Make-A-Wish America, The Baller Dream Foundation, and Arizona State University Graduate Programs. She attended UC Berkeley, UC Irvine, and USC Marshall School of Business. She holds multiple degrees in Statistics, Business, and Entrepreneurship
Read More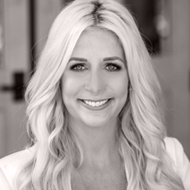 Senior Advisor, Executive Persuasion & Presence
Kristy Siefkin believes that stellar communication is the key to success in life and business. When someone speaks with clarity, confidence, and charisma, we consider them an expert. And who doesn't want to work with an expert?
Integrating nearly 20 years of experience as a local and national TV broadcaster, national spokesperson, and professional speaker, Kristy uses her Go To Speaker MethodTM to teach high performing professionals how to speak like a pro, whether on stage, in a boardroom, or in front of a microphone and camera. 
Kristy has coached over 700 professionals across multiple industries, including medical, legal, tech, real estate, and finance. Organizations like HP, CBRE, Phoenix Children's Hospital, HomeSmart and Charles Schwab have entrusted Kristy with training their best talent.
Kristy has broadcasted on Fox, CBS, NBC, Animal Planet, Discovery and Extra! She is a sought-after keynote speaker and Master of Ceremonies, taking the stage for organizations like The Business Journals, Society for Human Resource Management, St. Jude Children's Research Hospital, and Society for Prevention of Cruelty to Animals. Kristy is also the go-to panel moderator and emcee for large, interactive, national events, including the San Francisco International Auto Show, The AKC National Championship Dog Show, and Fashion Week events in both New York City and Scottsdale. 
Kristy is a proud Duke Blue Devil and holds a Master's Degree in Multimedia Communications.
Read More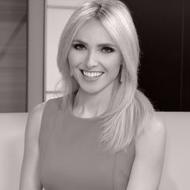 "I personally have been SO energized by the work you did for us, it has completely reframed my way of thinking. I think your assessment really addresses what we are doing and delivers the big idea to investors along with the metrics they care about."
NY, Co-Founder & CEO, Agriculture innovator
"Jim is supremely competent, extremely bright, and is blessed with outstanding people management skills. He empowers CEOs and c-suite executives to make decisions that build lasting relationships with their clients and end-users that accelerate business growth. Even in stressful situations Jim's consistently positive leadership style, understanding of client business, clarity of vision and high energy makes working with him a genuine pleasure."
KH, CEO, MEDICAL TECHNOLOGY DISRUPTER
"Jim is a strategic and seasoned professional, and a caring insightful coach. He developed and reinforced the vision for our company and helped us grow new products that have been integral to our success. He quickly understands complex situations and guides us to find solutions. He lets his clients arrive at the best path forward, masterfully guiding them along the way. He is a warm and gracious advisor whose exuberance and sense of humor make him an absolute delight."
"I most admire C-Suite Advisors for its collective business knowledge, operating expertise, and integrity. All of my experiences with Jim as a trusted advisor have been engaging and successful."
RH, CEO, Medical Technology Distributor
"Every hour spent with C-Suite Advisors, inspired hours of deeper, directed thought. YOU are my role model. You've shown the way. Now it's up to me to follow the path."
BV, CEO, Technology Disrupter
"Thank you for having so much faith in us and our business. Your guidance and leadership have been and are inspirational, and I appreciate all you are doing for us."
LK, CHRO, National HR Consultancy
"This is not these guys' first rodeo. They've all sat on my side of the desk, and have enjoyed great personal and organizational success. I found them to be indispensable."
"We've been working with Jim and C-Suite Advisors for 10 years and know him as a leader, a phenomenal c-suite business facilitator, a professional, and friend. Most importantly, he works by means of impeccable honor and genuineness. A true gift over the years, Jim is aligned with our core values and served us by planning and implementing our visions. His talents are broad and he's facilitated many important projects, such as our reorg, key employee stock offering, and succession planning. Mr. Cascino is a hero of ours."
NN, FOUNDER & CEO, ELECTRIC & SOLAR SERVICE PROVIDER
LET'S EXPLORE WORKING TOGETHER
Reserve a complimentary 30-minute consultation session.